One-to-one life coaching for men
Unleash your full potential
Let go of limitations, release negative thoughts and grow your confidence.
Mindset mastery for ambitious men who want to live a powerful life.
Book A FREE Discovery Call
I've been there.
You're an ambitious man on a pursuit of personal growth, striving to level up your life and turn your visions and dreams into reality.
However, it's crucial to acknowledge that you are not alone in facing the challenges of self-doubt, negative self-talk, low confidence, imposter syndrome and constant second-guessing.
These obstacles often accompany a lack of confidence in your abilities and your true identity.
What you may not realise yet is that these factors can hold you back in ways that might not be apparent to you at this moment. They can transform each day into a monotonous routine, leaving you feeling trapped without a clear path to escape.
Your goals are big, the desire is huge but the challenges and barriers to getting there are stuck in place.
It's my job to help you see beyond those barriers and find your blind spots. To start to make shifts that leave you feeling, what's stopping me now? I will not only help you BECOME who you need to become to reach your goals but working with me as a men's life coach is the best decision you can make if you want to get there FASTER.
Transformation doesn't happen in isolation is our motto here at Further Coaching. Doing it alone is not for the ambitious man who wants to excel. Ambitious men know the power of having a life coach in their corner.
Book A FREE Discovery Call
I'M SCOTT HARDIMAN
I struggled my whole life with an intense feeling of low confidence and feeling less than and it impacted every area of my life. Eventually it manifested into debilitating anxiety which I 'managed' for many years.
At the time I didn't know a lot about myself, my mind, the power of personal development and coaching but that was soon to change and as a result, change my life forever.
I have always been a student of life. Inspired to learn more, be more, to grow and develop. My dreams kept me up at night.
The challenge for many years of my life was I had no idea how to make those dreams into a reality.
In my past life I was a funeral director for 9 years, a fast moving (believe it or not), high performance environment where everything had to run like clockwork. It feels strange to say but I was bloody good at it.
Even so, I knew it wasn't what I wanted to do forever. I had always dreamed of starting my own business but at that point, I had no idea what that might look like.
As time went on, my low confidence, negative thoughts and anxiety spiralled. I remember doing a talk in front of a charity group and having to walk out half way through because of an anxiety attack. This was one of many.
Life went on like this for a long time until I said 'enough is enough' after a panic attack on a date with my wife. At that point (after years) I decided to do anything I could to find a way out.
I went to war on my anxiety and resolved to uproot the cause of it so it no longer controlled me. I read every self-help book I could get my hands on, attended courses, digging deep to find questions I needed to ask in order to end my suffering.
Once I had discovered how to overcome my own mindset and build my confidence, I wanted to help others do the same.
This led me to creating a highly successful coaching philosophy and Further Coaching was born. That was 5 years ago.
Now I know who I am. I'm ambitious, a visionary, a dreamer but a huge action taker. I love to work hard, study, research and explore so that I can find that little piece of knowledge or insight that takes me and my clients a cut above the rest.
I have an incredible and successful business, I'm the happiest and most confident I have ever been and I get to do what I love every day. Helping ambitious men create a life they love.
Each past experience I've had, 'good' or 'bad', has given me insight and life shifting perspective. I've had failures, grown from them and stepped into a new version of myself.
The past has a special place in creating who we are today and that's all. Once the past has done it's job, that's where we leave it.
I'm all about taking the lessons and moving straight into the now to design the powerful future that lies ahead.
That's what I help my clients do and that's what I can help you do as your life coach.
Put your trust in someone who is professional, experienced, qualified and extremely passionate about what they do to take control of your future today.
Book A FREE Discovery Call
'TRANSFORMATION DOESN'T HAPPEN IN ISOLATION'
You've struggled on your own for long enough.
I will hold you accountable. I will empower you to be your higher-self and not let you give in to your limiting beliefs. We'll celebrate your wins together like family.
The practical aspects of coaching
POWERFUL ONE-ON-ONE SESSIONS
We work together powerfully 1:1 to create the inspiring vision you hold for yourself and then I coach you to get there. You will experience new insights, life altering change in perspective, tools, processes and guidance which will spark huge shifts, action and momentum in your life.
24/7 SUPPORT & ACCOUNTABILITY
Once you enter my circle, I'm in your back pocket.
I support you, encourage you, guide you and hold you accountable both during our sessions together and also outside of our sessions.
POWERFUL ACTION & MOMENTUM
Action plans help solidify the shifts you are making. 'Transformation doesn't happen in isolation' is our motto here at Further Coaching. Every time I have experienced a huge change in my life or moved towards an impossible goal, it has been with the help of a coach, teacher or mentor.
WE GET RESULTS IF YOU ARE ALL IN
I'll equip you with a mental toolkit you can use to recognise and neutralise harmful thinking and behaviours that will be the barrier between your life now and the life you want to create for yourself – not just today, but the rest of your life.
Book A FREE Discovery Call
FOCUS AND REACH YOUR "IMPOSSIBLE" GOALS
I will provide you with the skills required to stay laser focused on your big-picture goals without allowing day-to-day challenges to derail you. If you don't know what your goals are, we'll find out together. I'm also a master at helping you gain clarity on what you want.
BE CONFIDENT IN THE FACE OF CHALLENGES
Challenges have the ability to derail your progress, but not when we work together. You will develop tools and processes that you can call upon and when you need them most.
We'll work together to discover who you are and what you want and build on that person to grow exponentially. You'll go into situations feeling calmly, confidently and truly yourself, without feeling insecure, an imposter or having to pretend to be someone else.
STRUCTURE YOUR LIFE FOR SUCCESS
Take control of your routine and habits and get proven techniques to set you up for success.
Feel more productive, more energised and more organised with your approach to each day, which will help catapult yourself towards your goals.
MOVE THROUGH FEARS SO YOU CAN GROW
Fears are the barriers to your growth. If you give in to fear, you will hold yourself back from opportunities that can change your life. Imagine having the confidence to move through these fears when they show up, resulting in huge action and belief in yourself. Everyone has fears but having the tools to manage them is literally life changing.
SILENCE NEGATIVE SELF TALK
By the end of our time together, you will have developed an unmatched level of 007-grade confidence and belief in yourself to keep moving forward, perform at your best, and transform your life. Negative self talk will be something you can manage, meaning it will no longer affect your feelings and action steps.
I dedicate my life to training, learning, studying and expanding my abilities and skills so I can grow as a man, as a men's life coach, as a mentor and give more to help transform men's lives.
My knowledge and training and experience is extensive. If you worked with me as a men's life coach, only a few months ago, you'll be presented with a different coach today because I put my own growth and self mastery top of the priorities list.
1
Level 5 Life Coaching Qualification & NLP practitioner Certification
2
Peter Crone 'The Mind Architect' Mastermind Training (Coaching Edition)
3
Level 3 Diploma in Personal Training
4
5 Years coaching one on one with clients all across the globe
5
100's of men's lives transformed
Here's what a few of my clients are saying
Brian O'Toole
– Head of Hydrogen Infrastructure
"Scott has helped me to become more emotionally aware and to restructure my thought patterns…"
…by teaching me a toolkit of mental tasks and questions to ask myself to help challenge a negative mindset and to build up positivity and confidence.
Working with Scott, I've felt my anxiety diminish and confidence grow over a period of 6 months. I've discovered a sense of satisfaction and newfound happiness that motivates me to do more of the things I really like to do. I feel myself re-engaging in hobbies and interests that fell by the wayside years ago.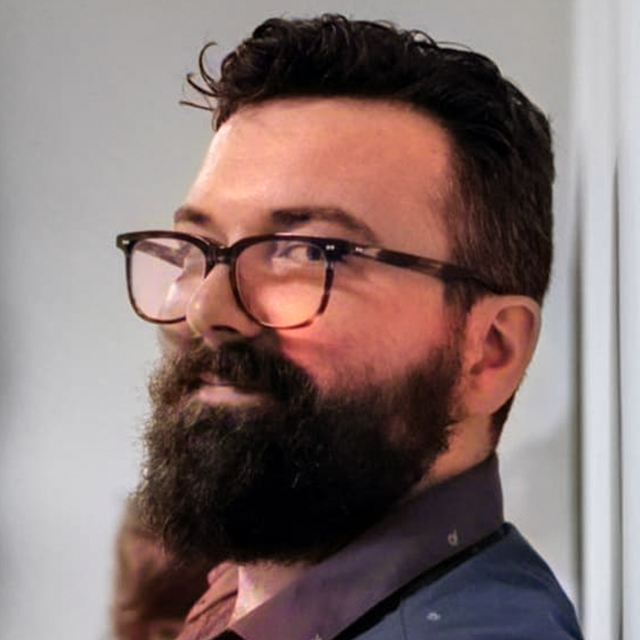 Phil Crawford
– Regional Sales Director and Coach
"Scott has a flexible framework and practical tool kit that helps his clients break down…"
…the personal conversations and barriers they build for themselves. Most impressively in my time with Scott, was the "time to results" because of the action plan and accountability we set in our time together. If you are looking to enhance how you are showing up or make progress in any personal or professional area, Scott will be an incredible resource to help get you there. Just be ready to do the work and prepare for timely change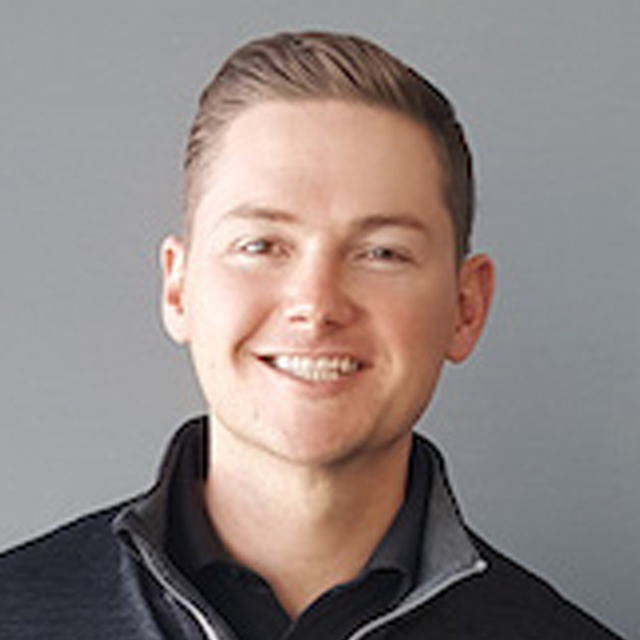 Jordan Willshear
– Learning & Development Specialist
"I would 100% recommend Scott for anybody who was in my position. Scott is kind, wise and…"
…a very knowledgeable person when it comes to coaching. He knows the right prompts to use to make me think deeper whilst also helping me realise some things that I had not realised myself. If you are looking to put the effort in on your self development and invest in yourself, I can think of nobody better to begin that journey with than Scott.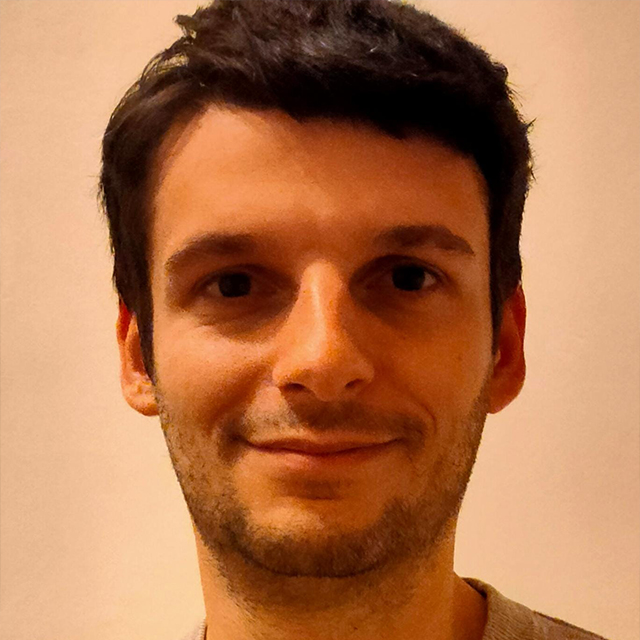 Phil Bacon
– Business Owner
"Scott has helped me shape and guide my thought process"
What can I say about Scott…
Lets just start with he does exactly what he says he is going to do. He gave me the methods and ability to handle my issues with confidence.
Those that know me, will probably not know that I am not actually that confident and I have lots of internal struggles. I felt like an imposter, constantly. Working with Scott initially helped me overcome that and gave me the ability to think beyond these limiting beliefs.
Continuing on with Scott beyond the initial period, Scott has helped me shape and guide my thought process and overcome yet more barriers that I put up for myself.
And he genuinely cares! I can't recommend Scott highly enough.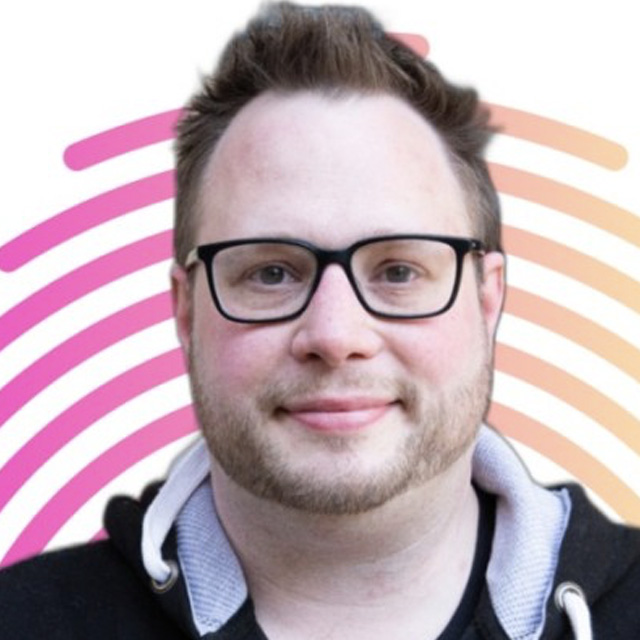 Greg Henley
– Admissions Assistant
"After working with Scott, I feel more positive about these things."
I'd become frustrated and disillusioned with a few things in life, with no idea of what to do next. After working with Scott, I feel more positive about these things. I have a mindset of 'I can do this well, because I deserve to,' which isn't something I could've said six weeks ago! I've also become more outspoken and less afraid to say what's on my mind, seeing possibilities where I used to see barriers. If this sounds like a mindset you want to gain, then I recommend working with Scott and Further Coaching.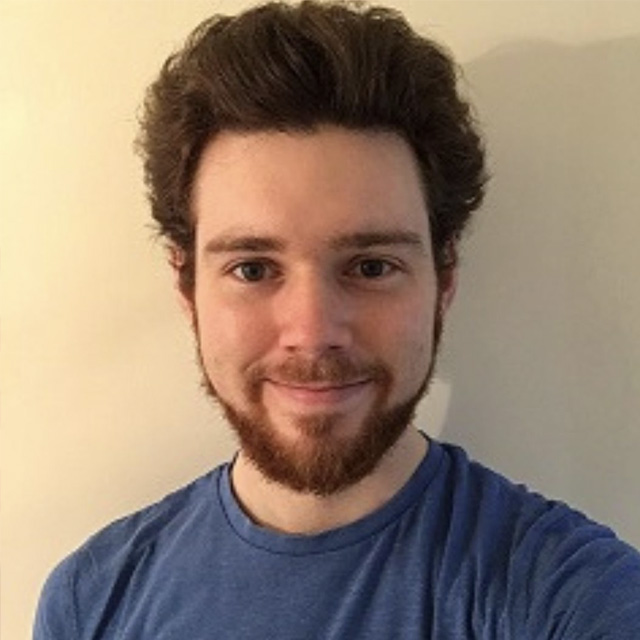 Mark Creber
– Professional
"I am now focused on being positive, confident and proactive"
I was suffering from depression and anxiety for a long time and felt as if my life was drifting by. Since working with Scott I have taken more control of my life using the tools that Scott has shown me. I am now focused on being positive, confident and proactive, and leaving the negative aspects of my life firmly in the past. It's not always easy and regular reinforcement is part of the process I use to help me achieve my goals. 
I am now at the start of changing careers as this was a necessity for me in reevaluating my life. I feel that I can achieve much more since working with Scott and I have an increased sense of self worth. 
There are some great tools that Scott uses to help reprogram a negative mindset and they make a big difference. Scott's energy and positivity are integral to the success of his methods and his delivery is excellent. 
If you want to change your life and burst through the door of procrastination then I would definitely recommend Scott as someone who can guide you on the path to future success and fulfilment.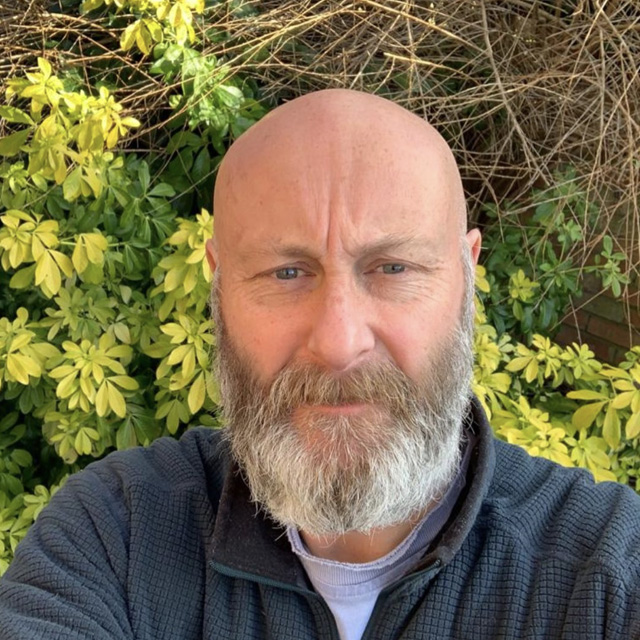 ✔ You'd benefit from having support from a professional who can challenge you and push you to where you want to go.
✔ You're an ambitious, passionate man who is ready and dedicated to discovering what is possible for you in this life
✔ You want to create a life that makes you feel excited, inspired and has meaning
✔ You want to wake up grateful for your life, happy with what you have and excited to create more.
✔ You want peace with your past.
✔ You want to have freedom from fears, worries and anxieties
✔ You want to feel confident in who you are and go for exactly what you want
✔ You want to full believe in who you are and trust yourself completely
✖ You don't take feedback and apply it because you're okay with not growing.
✖ You don't mind living below your potential.
✖ You don't want more abundance, fulfillment and happiness in your life.
✖ You'd rather leave your dreams as dreams and not accomplish your "unattainable" goals.
✖ You're not willing to accept accountability to get you past your fears and comfort zone to create your dream life.
✖ You think falling short on your goals isn't that big of a deal.
✖ You don't want to catapult your growth so you can develop true self mastery and create a compelling and exciting present and future.
Here's what a few more of my clients are saying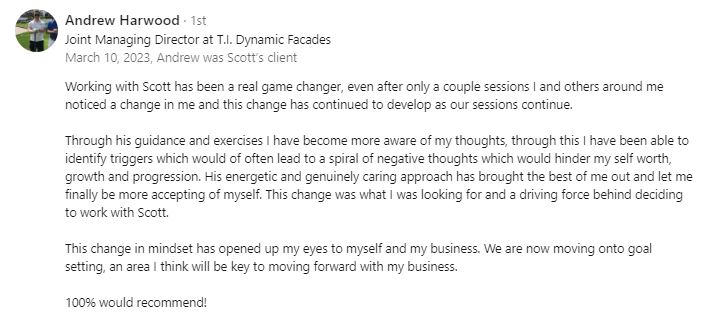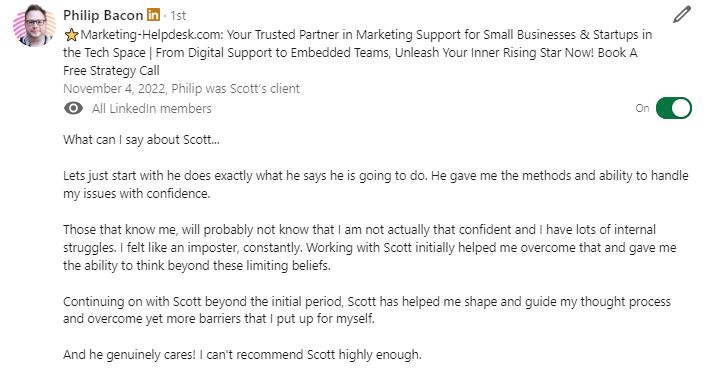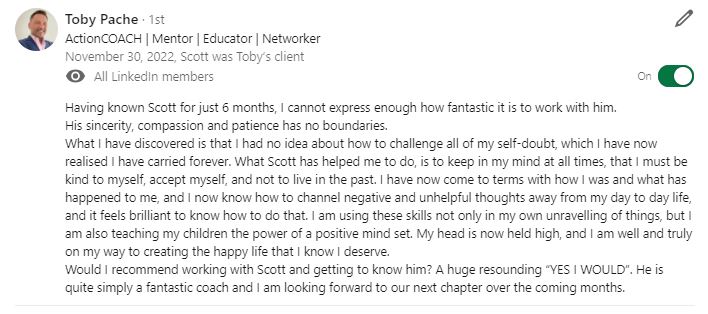 You've come this far...
So take the next step in your journey now by booking your FREE discovery call where you can speak to us here at Further about the next steps.
I'm ready if you are. Let's find out if we're a good fit and if men's life coaching is for you.
Book A FREE Discovery Call NOW