To overcome your limitations, you must confront them
This means asking difficult questions and facing your challenges head-on.
Conquer them, and a world of new opportunities will open up to you. Powered by insight and self-confidence, you'll start building your vision and putting in place the structures needed to achieve your goals.
If where you want to go feels uncomfortable then good, that's where we want to go.
This is what drives everything I do as a men's life coach – so I'm sure we'll make a great team.
Three reasons to work with me
I value your future
 If you're willing to put in the hard work, I'll do everything in my power to help you grow and achieve the success you know you're capable of.
I'm adaptable
No two people are the same. That's why I'll tailor my coaching to suit your personality and long-term objectives.
I get results
 I'll equip you with a mental toolkit you can use to recognise and neutralise harmful thinking and behaviours – not just today, but the rest of your life.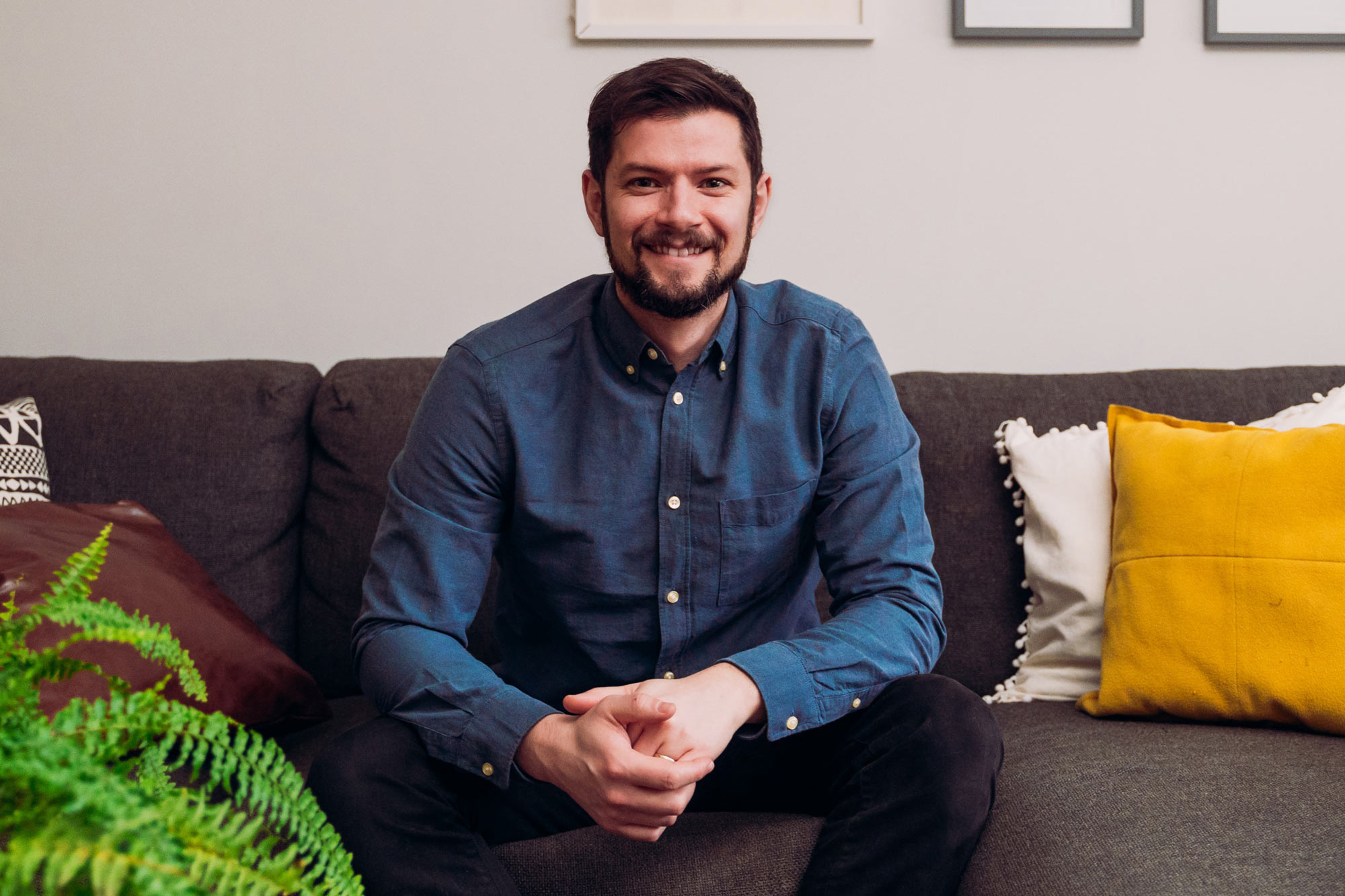 As a men's life coach, I'll show you how to uncover and build real confidence in yourself and everything you do.
What was your life-changing moment?
Something brought you here.
Maybe you feel like an impostor, have low self-esteem, or keep putting things off. Whatever the reason, you're ready to take action – and that puts you in a strong position.
Recognising the signs and being brave enough to question yourself is half the battle. But half isn't good enough. That's why you need someone in your corner – the other 50%.
That's where I come in as a men's life coach. Working together, we'll locate, break down, and overcome the barriers standing in the way of your true potential.
Are you ready to change –
but unsure about taking the next step?
I'M A GREAT COACH
I work extremely hard to stay at the top of my game so I can help my clients create powerful insights and shifts in their lives. It's one of the reasons why my clients get the results they do.
OUR SESSIONS ARE 100% CONFIDENTIAL
You can talk to me in confidence – safe in the knowledge our discussions are between us.
I PROVIDE GENUINE ACCOUNTABILITY AND SUPPORT
You'll need to commit and put the work in but I'll be there with you, every step of the way.
How I took control of my life once and for all...
My life-changing moment? A panic attack inside a cinema. I don't even know how I made it outside. It wasn't the first time it had happened, I'd struggled for years – but I vowed it would be the last.
I went to war on my anxiety and resolved to uproot the cause of it so it no longer controlled me. I was reading every self-help book I could get my hands on, attending courses, and digging deep to find the questions I needed to ask to change. Once I had discovered how to transform my own confidence, I wanted to help others do the same.
This led me to creating a highly-successful coaching philosophy. But it wasn't easy. I have invested heavily in building my expertise so I can best serve my clients.
I have a huge passion for the mind and particularly Neuroscience. You'll see this knowledge shared throughout my approach.
Our journeys may be different but what mine has done for me is allow me to get to a place professionally where I can help men understand what they are truly capable of: this is my superpower.
You may not see what you are capable of right now but you will after our time working together.
Put your trust in someone who is professional, experienced, qualified and passionate at what they do and take control of your future by booking your Discovery Session now.