FREE DECISION MAKING GUIDE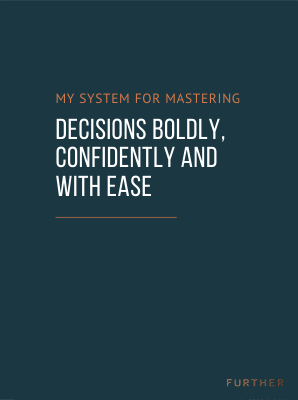 THIS FREE GUIDE HAS BEEN CREATED TO HELP YOU MAKE DECISIONS WITH LESS FEAR AND MORE CONFIDENCE.
The information in this document has helped hundreds of men move through this challenge, work towards reaching their 'unattainable' goals and stay at the top of their game.
MY PROVEN SYSTEM FOR MASTERING
DECISIONS BOLDLY, CONFIDENTLY
AND WITH EASE
After actioning the tools in this document
you will be able to:
Welcome difficult decisions
in your life and master
making them confidently.
Take bold movements
towards your goals
with a proven strategy that works.
Discover why
you battle with making confident decisions and uncover the truth behind the struggle.
'This free document gave me so much clarity in why I struggle to make decisions and really helped me to figure out what actions to take in the moment of difficult decisions'.
leon edward. ceo and founder
'I've struggled recently with decision making and so when I saw this free PDF, I signed up straight away. It has given me awareness and been a huge help with my whole decision making strategy'.
lucas jones, Software Developer
'It is so well written and easy to follow. The action steps are really easy to understand and implement'.